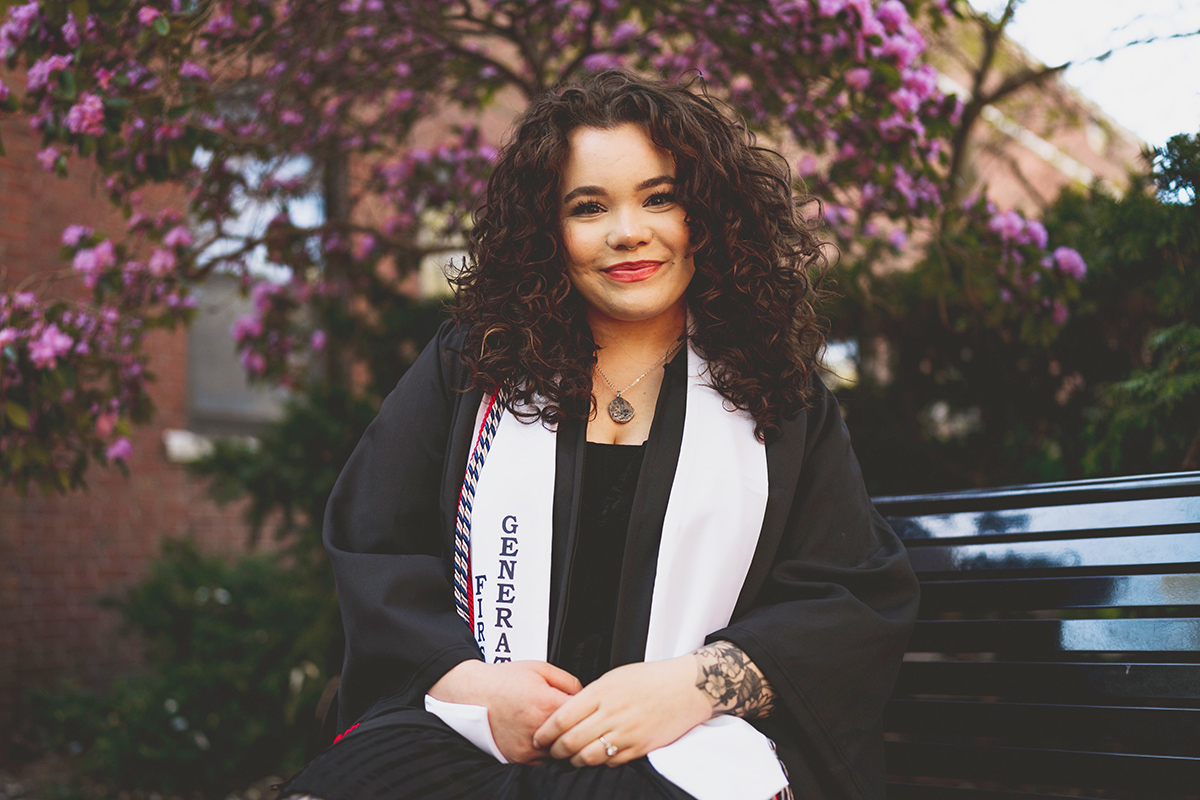 Countless opportunities
Sierra Shields ('22 psychology) has always been interested in learning how people work and the thoughts behind their actions.
"Psychology drew me in not only because of the content, but because it is so unbelievably transferable to many different career paths," she said.
At Iowa State University, she found her future path — student affairs. Sierra is now pursuing a master's degree in student affairs at Colorado State University, with her Iowa State psychology degree providing a strong foundation for a career in higher education.
"My leadership experience at Iowa State is what led me to a career within student affairs," Sierra said. "ISU provides countless opportunities, and there are so many through its psychology department."
Shield's incredible student experiences included serving as president of the Psychology Club, president of the Psi Chi Honor Society, a College of Liberal Arts and Sciences (LAS) student ambassador, an advisory board member for ISU's vice president of student affairs and a peer mentor for the Psychology Freshmen Learning Community.
"My sophomore year Psychology Club took a trip to Des Moines to visit the Ape Initiative along with Dr. Jason Chan, and it was so fun to apply what we learned in our courses to something so unique so close to home," Sierra said.
Making connections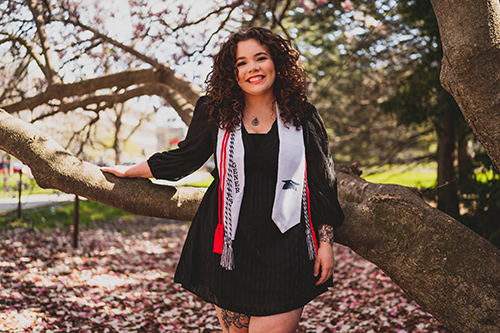 As an out-of-state student from Illinois, Sierra said those unique experiences also helped her create meaningful connections on campus. She found an inspiring mentor in Karen Scheel, teaching professor of psychology.
"Dr. Scheel has been such an influential person on my journey both within the department as well as in the university," Sierra said. "She has been not only a role model, but a close mentor and friend through my time here. She served as a massive support to me when navigating my first year, and I have loved getting to know her as a learning community peer mentor the past two years."
Caring support is everywhere in the psychology department, Sierra said.
"Our faculty is truly unlike any other department," Sierra said. "Not only are they the most understanding and approachable professors I've met, but they genuinely care about their students. Regardless of the course, the professor's excitement for the content is infectious."
Feeling right at home
From playing intramural broomball to participating in a national mentorship fellowship with Iowa State's senior vice president for student affairs, Sierra found fun opportunities and important connections to make Iowa State feel like home. It's a feeling she had from the very first moment she visited Ames.
"Every single person I met was so incredibly welcoming and went above and beyond in making me feel like this was a place where I fit," she said. "I knew ISU would give me the freedom I needed to become a prepared, educated adult in the world after graduation."
"My best advice for new students is to get involved early in absolutely everything that interests you," Sierra said. "It will make a large university feel like home!"