October 28, 2019, 11:00am-12:30pm | W139 Lagomarcino Hall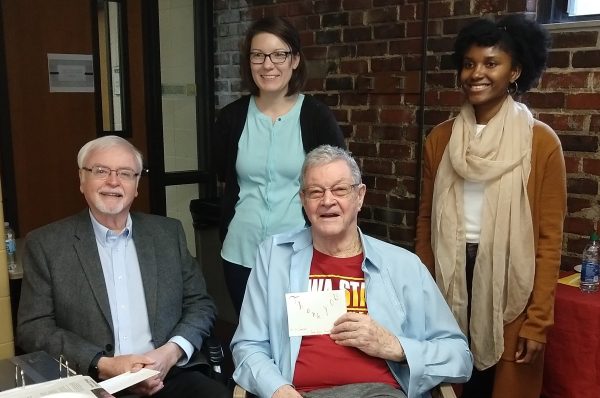 Graduate students Lisa Dazzell (counseling area, top right in photo) and Nicole Hayes (social area, top left in photo) will each give a presentation on their recent international travel experiences. These experiences were generously funded by the Campbell/Borgen Psychology Graduate Student International Travel Fund that was established in recognition of Dr. Campbell's gratitude for the excellent graduate education that he received from the faculty of the Iowa State University Department of Psychology. Through this fund the Donor would also like to recognize the contributions of Dr. Fred Borgen, a faculty member for 32 years in the Iowa State University Department of Psychology and former student of the Donor at the University of Minnesota.
The Campbell/Borgen Fund is designed to provide fellowships containing financial assistance up to $2,500 for students seeking a Ph.D. degree in Psychology. The goal of the fellowship is to provide international experiences for Iowa State University psychology graduate students as a way to enhance their professional development.