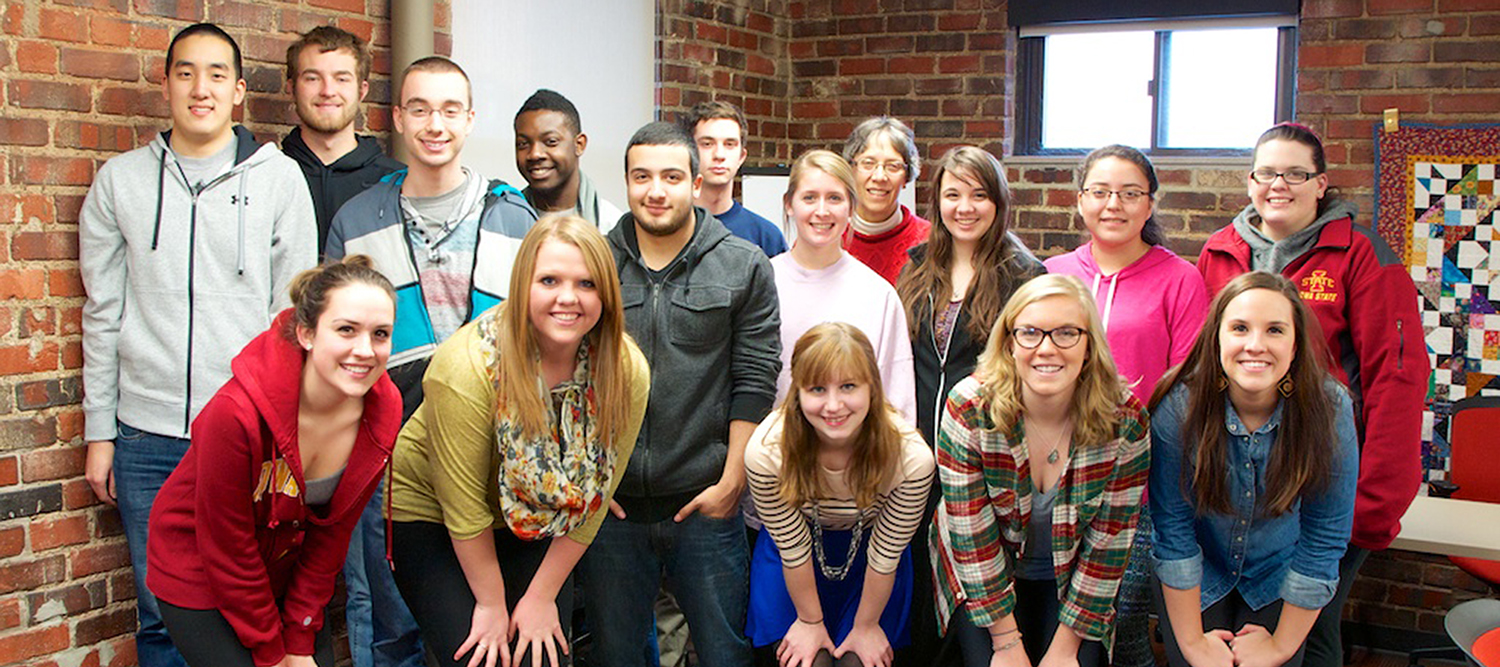 Learning Community
Fostering connections and building futures in psychology
What can the Psychology Learning Community do for you?
The learning community gives new students a way to meet peers and professors in psychology and to have a support system to help through this new chapter in life! Overall, the learning community was an amazing experience and it's something I recommend to every new psychology student!
-Sydney, 2015-2016 learning community member, 2018-2019 peer mentor
The Psychology Department at Iowa State University is dedicated to providing an excellent learning opportunity and a successful transition to college life for freshmen students with an interest in psychology. The goal of our learning community is to provide an environment where you can make connections with each other and with department faculty. You will also learn strategies that foster personal development and academic success while learning about careers and exploring special topics in the fascinating field of psychology. As a learning community member, you will participate in a weekly one hour seminar and share three other courses your freshman year; all of the courses will help fulfill degree requirements.
You will have the opportunity to live together on the same floor in a residence hall, which makes it easy to organize study groups, social activities, and informal get-togethers. Typically, half or more of our learning community students choose the residential option. You may live elsewhere and still participate in all other components of the learning community.
The broad theme of the learning community seminar is "Psychology in Action." Your learning community will explore one or more specific themes, such as the Psychology of Happiness and Well-being and A Bright Future for Every Child—Overcoming the Disadvantages of Poverty. You will engage in a variety of activities relevant to the theme (films, discussions, field trips) and participate in a related service learning experience, which includes volunteer work in the community during the spring semester. Current Psychology majors will serve as peer mentors who will provide academic support, facilitate social activities, and introduce you to resources within the department and across the ISU campus. Your participation in the Psychology Freshman Learning Community will enable you to realize the benefits of a small college experience while you enjoy the excitement of attending a major university.
Learn more about the Psychology Freshman Learning Community here: https://www.lc.iastate.edu/communities/psychology-freshmen