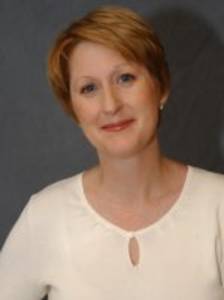 Karen R. Scheel, teaching professor in the Department of Psychology, has been awarded the 2021 American Psychological Association Division 2 (Society for the Teaching of Psychology) Adjunct Faculty Teaching Excellence Award.
Selected from a pool of nominated faculty from across the United States, the award winner must demonstrate a sustained level of excellence across the following domains: Effective teaching; stimulation of student interest/advancement in psychology; demonstrated commitment to student learning; and intellectual growth and advancement of one's professional identity as a teacher of psychology.
An award plaque and a $1,500 cash prize will be presented to Scheel by the Society for the Teaching of Psychology (STP) during the STP Annual Conference on Teaching. The conference will be held on October 14-16, 2021, in Louisville, Kentucky.
Dr. Scheel has been a term faculty member in the ISU Department of Psychology for 14 years. She has received several teaching awards at the department, college and university levels.