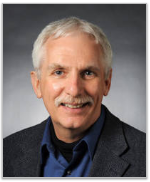 Craig Anderson, Distinguished Professor of Psychology, received Butler University's Robert Todd Duncan Alumni Achievement Award. This award is granted to Butler University graduates or former students whose outstanding personal and/or professional accomplishment brings honor and distinction to the University, and individual attainment and/or contributions for the betterment of society. The Robert Todd Duncan Alumni Achievement Award recognizes those who have earned their degree more than fifteen years prior to the presentation of the award.
You can view the award ceremony at this link:  https://www.butler.edu/alumniawards
Congratulations, Craig!