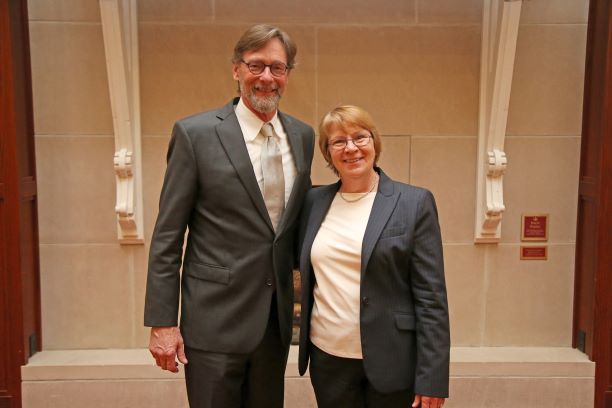 Dr. Kenneth Sufka will receive the John V. Atanasoff Discovery Award from the College of Liberal Arts and Sciences at a ceremony on Friday, October 22, 2021 at the Alumni Center in Ames, Iowa. The award recognizes outstanding alumni who have significantly advanced scientific knowledge through laboratory accomplishments and/or management.
Sufka, professor of psychology, pharmacology and philosophy at the University of Mississippi, has a long history of innovative research in neuroscience and psychopharmacology. Over the years, his work has improved the treatment of depression and chronic pain. Most notably, his research led to the discovery of the first and still only drug-efficacy screening procedure for treatment-resistant depression, for which he received a patent in 2015. He received another patent and intellectual property license in 2020 for producing a cannabinoid analog in combination with low-dose opioids that, unlike opioids alone, are void of abuse liabilities.
In addition to producing more than 80 refereed papers in esteemed journals such as the Psychopharmacology, Behavioural Pharmacology, and the Journal of Headache and Pain, Sufka is also the author of the best-selling book The A Game: Nine Steps to Better Grades, a student-oriented academic success text adopted by colleges and universities across the U.S. with nearly 200,000 copies in print.
Sufka earned his master's degree and Ph.D. in psychology from Iowa State.