Alumni success
Our alumni are impacting communities throughout the world, leveraging their education in innovative ways. Whether it's pushing the boundaries of research, helping organizations create meaningful careers, or providing mental health services that change lives – our alumni truly make a difference. Here are a few of our amazing Psyclones!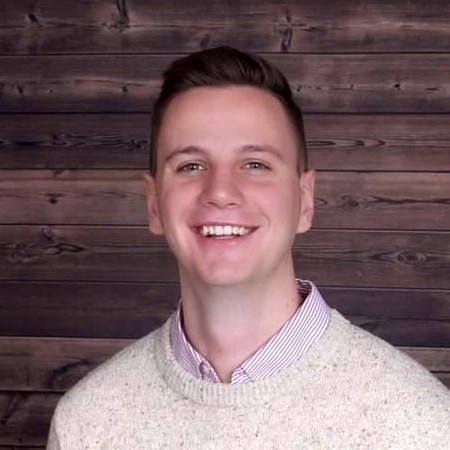 Tyler Cahill ('16 psychology) is a senior people scientist with Culture Amp, an employee experience platform that aims to create a better world of work and partners with clients ranging from startups to Fortune 500 companies.
Cahill naturally gravitated towards a major in psychology because he was fascinated by the brain and psychology's diverse pathways.
"I loved the variety of specialties within the major," he said. "There are so many course options that can lead you down a path of clinical, cognitive, developmental, neuro, industrial/organizational, and more. Psychology is such a broad field, and Iowa State offers courses that allow you to dip your toes into many specialties."
For Cahill, those courses included a focus on industrial/organizational psychology with Kathy Hanisch, teaching professor of psychology. Cahill said Hanisch helped prepare him for graduate school and professional life by emphasizing problem-solving skills and effective communication.
Cahill earned a master's degree in industrial/organizational psychology from Roosevelt University. As a senior people scientist, he now provides leadership in HR and engagement. His daily work includes explaining the science behind measuring and improving employee engagement and performance and partnering directly with clients on survey design, analysis, process development, communication, and feedback strategies.
He encourages Iowa State psychology students to explore the major's many possibilities.
"Take many different types of courses to figure out what area you are interested in the most," he said. "And if you have not stumbled upon the world of industrial/organizational psychology, I highly recommend giving it a look."
---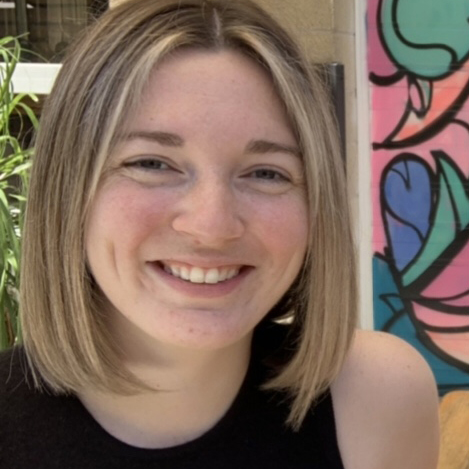 During her undergraduate years at Iowa State, Sydney Reeves ('16 psychology) earned a degree in psychology, a minor in statistics and she also conducted social science research. This unique fusion of interests and knowledge led Sydney into the field of data analytics. Today Sydney is a senior data analyst at HER, a popular lesbian, queer and bi dating app that boasts 10 million users worldwide.
"Psychology is entirely about using research and statistics to understand how humans think and behave," Sydney said. "This drives my career in data analytics and allows me to develop insights about human behavior — whether it's predicting how long an employee will remain with a company, or the likelihood that a person will initiate a conversation on a dating app."
Sydney's career sits at the intersection of business, mathematics and psychology. It's her job to create revenue for organizations by using psychological principles to understand and forecast human behavior.
"I definitely use my knowledge of psychology in my daily work," Sydney said. "I loved every single psychology course I took at Iowa State, whether I was learning about motivation, development, or the chemistry of the brain, I was engaged and excited."
Sydney earned a master's degree in industrial and organizational psychology from Montclair State University, in New Jersey. She recommends that Iowa State students explore on-campus undergraduate research opportunities, if they are considering graduate school.
"Graduate school is competitive and Iowa State offers plenty of research jobs that will set you apart," Sydney said. "Join a lab as early as you can and build relationships with faculty."
Sydney also encourages psychology students to explore statistics during their undergraduate years.
"Don't be intimidated by statistics, which are so critical to the social sciences," Sydney said. "Iowa State has a great statistics program, so have confidence in yourself and put in the work because it's worth it."
---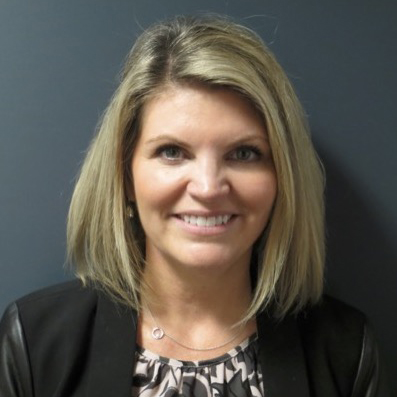 As deputy director of community-based corrections for the Iowa Department of Corrections, Sally Kreamer ('85 psychology) relies on her Iowa State psychology degree daily.
"We use data every day in corrections to make decisions," she said. "My degree introduced the need to carefully evaluate decisions and how they impact both individuals and systems."
Like many Cyclones, Kreamer was instantly drawn to Iowa State because of its beautiful tree-filled campus and its small community feeling. While it took her a little longer to declare her academic major — until her senior year — she noticed her interests often led her in one direction.
"I always seemed to gravitate to classes in the psychology department," she said. "I loved the science. I did an internship my sophomore year for ACCESS and loved the work."
After graduating from Iowa State with a degree in psychology and a minor in criminal justice, Kreamer started her first job as a probation/parole officer. She later earned her master's degree in criminal justice from the University of Cincinnati in 2004, and thanks to Iowa State psychology's required statistics courses, she says she was well-prepared for graduate school.
Kreamer encourages future Iowa State psychology students to take advantage of internships and networking while exploring the field's diverse career opportunities.
"Network, ask questions, talk to your advisor, do internships," she said. "Check with Iowa Workforce Development to see what jobs are in most demand and how your degree can serve you. I took a corrections job because they were the ones that were hiring at the time. It was the best decision I ever made."
---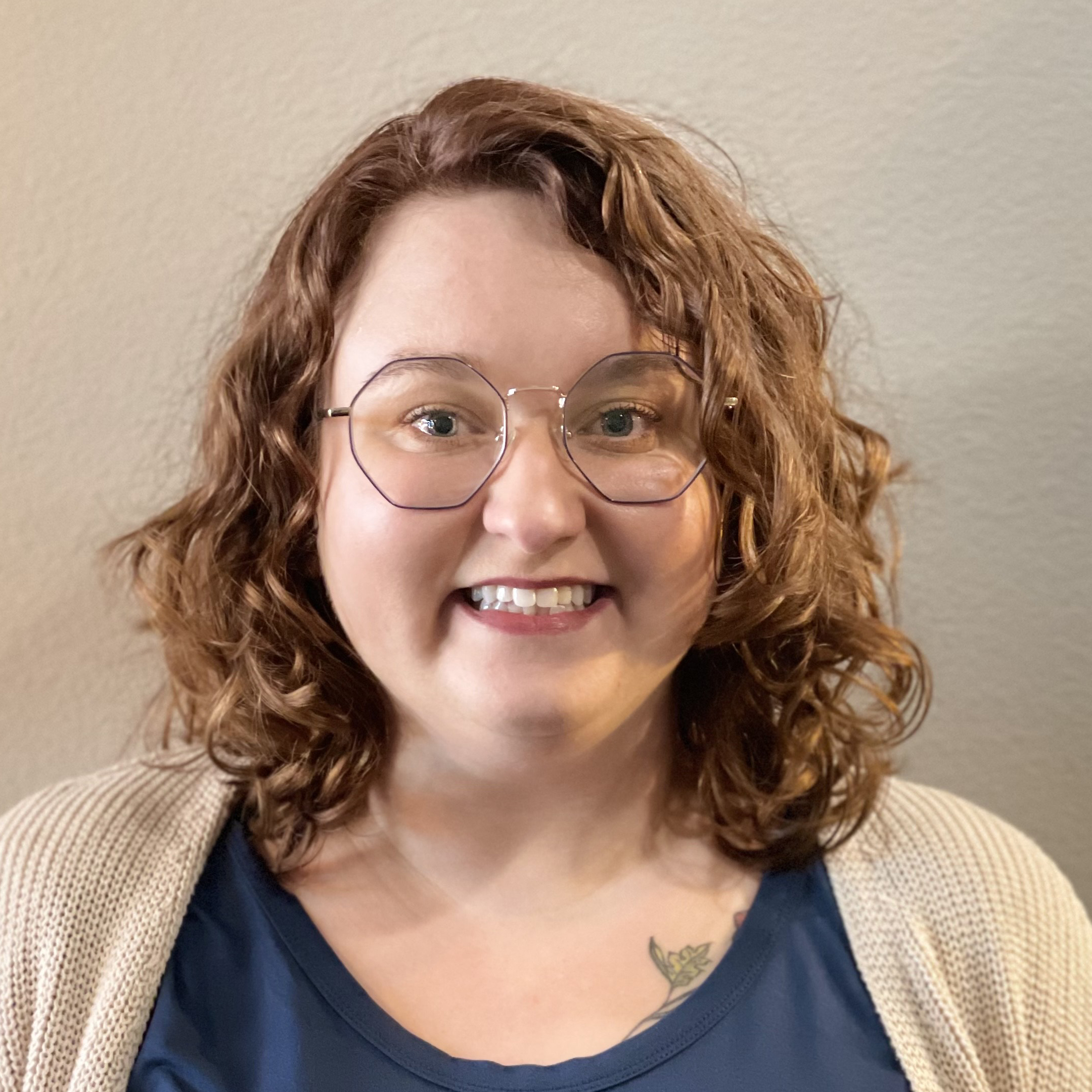 Rachel Swanson ('15 psychology) chose to attend Iowa State University because she felt "at home" during her initial campus tour. Today, she feels right at home as a mental health therapist at Red Couch Counseling in Johnston, Iowa. Rachel helps central Iowa adolescents and adults improve their sexual health and functioning.
An undergraduate psychology degree from Iowa State provided Rachel with a solid academic foundation that allowed her to build a rewarding career and thrive in graduate school. Rachel earned a master's in counseling psychology from the University of Kansas, in 2017.
"Because of the opportunities Iowa State offered and the support my professors provided, I felt very prepared for graduate school," Rachel said. "My resume was full of experiences that aren't always offered to undergraduate students at other universities, which helped my graduate school applications stand out."
Rachel conducted research, served as a career coach and worked as a teaching assistant during her undergraduate years.
As a counseling psychologist, Rachel offers individual and group therapy. She's counseled teens who have sexually offended. Using insights from this work, she developed a groundbreaking curriculum that teaches healthy relationship skills and sex education. Rachel plans to combine her experience as a Sexual Offending Treatment Provider (SOTP) and her private practice skills to become a certified sex therapist.
"I want to help many people develop a healthy sexuality and I will continue to advance my skills in order to improve life for others," she said.
Rachel wants students to know that the field of psychology is challenging, rewarding and constantly evolving.
"A major takeaway from my major in psychology is to never stop learning," Rachel said. "When you study psychology, you are studying life and how to live, so be open minded to new information and all experiences."
---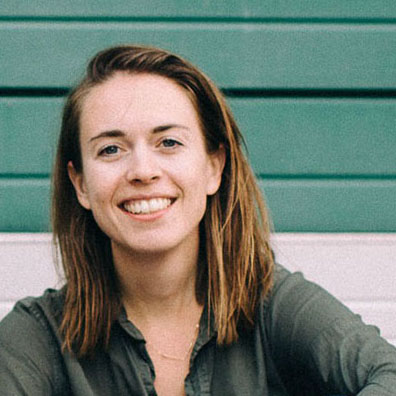 Kate Lyon ('05 psychology) never imagined that her psychology degree would be the catalyst for successfully creating and managing new companies. But that is, indeed, the case.
Kate is co-founder and chief operating officer of Koloni Inc., a business-to-business platform that enables companies to program and manage smart locker rentals in public places, such as parks or recreation areas. She is also president of Ames Seed Capital, a pool of investment funds contributed by private sources for the purpose of providing equity financing for business start-ups and/or expansions in Story County, Iowa.
"Graduating from Iowa State, I would have never guessed my career would be starting and running companies," Kate said. "But my psychology degree has been invaluable in creating companies. It taught me how to build effective company cultures, and remember that each employee is a person who reacts to situations differently. I use my degree daily to facilitate this culture and support each person we hire."
Kate chose to major in psychology because human behavior always intrigued her. While at Iowa State, she became a research lab assistant, where she learned how to publish academic papers and research new theories. She considers it one of the highlights of her undergraduate experience.
That research experience served Kate well as she pursued a master's degree in counseling and a law degree from Drake University following graduation from Iowa State. Her advice for future psychology students is to be open to new experiences and opportunities.
"A degree in psychology open many career doors, from going straight to work or attending graduate programs," Kate said. "I would tell students to keep their goals open. You never know where your career may go."
---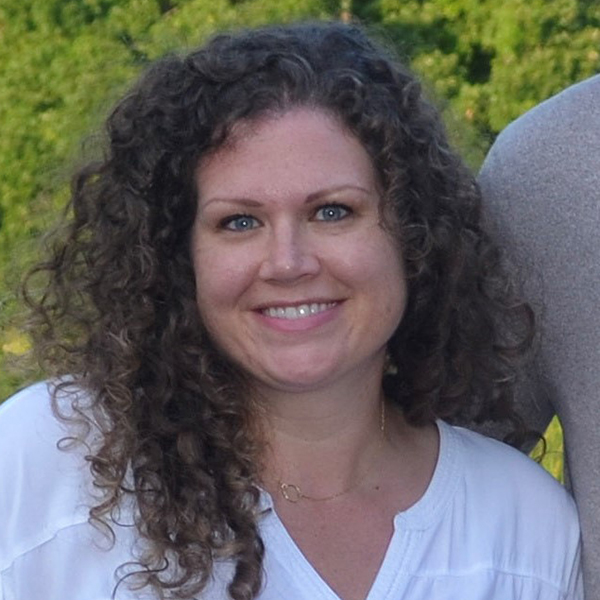 When Kate Amdor ('02 psychology) arrived at Iowa State University, she was focused on exploring different majors and discovering new interests. Determined to find her perfect career path, Kate enrolled in a variety of classes, including introductory psychology courses.
"I was hooked and I declared a psychology major after completing a few 100-level psychology classes, during my freshman year," Kate said. "I really enjoyed the breadth of courses, the expertise of the professors and the diversity of the psychology field. It was exciting to dive into the material each semester."
Today, Kate has a successful career in human resources that spans 20 years. She uses her knowledge of psychology "nearly every day" as manager of compensation and benefits at Telligen, a health management company in West Des Moines.
"Much of my job revolves around figuring out how to help our organization and its people grow and succeed," Kate said. "And a big part of that involves understanding how people operate, why they behave as they do, and ultimately, what motivates them."
Kate's role at Telligen has allowed her to guide employees and stakeholders through the COVID-19 pandemic.
"I often referred back to my psychology studies when I was trying to understand how people were perceiving and reacting to changes brought on by the pandemic," Kate said. "It's been helpful to use my knowledge of psychology to help our company navigate through challenges and uncertainty."
Kate would like Iowa State students to know that being an open major has advantages.
"Attending a large college means there's a lot of room to explore," Kate said. "And a psychology degree is very versatile and lends itself to many different careers and opportunities at Iowa State that are worth checking out."
---
Alyssa Hovey ('21 psychology) applies the skills and knowledge she acquired from Iowa State's industrial and organizational psychology courses to her career today as a human resources operator at Barilla America in Ames, Iowa.
Though she began her college journey as a biology major, Alyssa's decision to take a developmental psychology course during freshman year quickly altered her career path. She was drawn to the industrial and organizational curriculum for its real-world applications and diverse job opportunities.
"In my job, I prepare lots of reports, like the ones I did in the practicum during my undergraduate years, as well as work on surveys for our team," Alyssa said. "The other thing I do is interact with our team and find what motivates each of them, as no one is motivated the same at work."
Alyssa intends to take her psychology degree and career a step further by enrolling in graduate school in the future. She is certain that her practicum experiences at Iowa State, such as evaluating psychological situations, motivations and attitudes, will serve her well as she works to complete a master's degree.
Because a psychology degree prepares students for a wide array of careers, Alyssa recommends choosing the path that speaks to you.
"Do what feels right to you if you are considering psychology. When I started my psych major, I didn't know what I was going to do with it, but I found my way thanks to Psych 450 (Industrial Psychology)," Alyssa said. "Go out of your comfort zone and push yourself, but don't be afraid to ask for help. If you have the chance, get real-world experience. It may be hard or a little more work, but it is 100% worth it."
---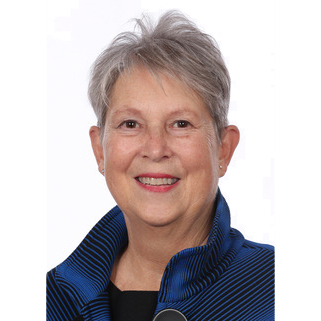 When Dee Reinhart Vandeventer ('75 psychology) started her college search as a student in Illinois, she followed her high school counselor's advice to look at schools in Iowa.
"My mom, dad and I got in the car and headed down I-80," Dee recalled. "First stop, University of Iowa. We drove around and around, until my dad said, 'Can't find the building. Can't go to school here.' So back down I-80 to I-35 where, in Ames, we found the building, found the campus, found the people and fell in love with Iowa State University."
Dee found her psychology major to be a pathway to a variety of rewarding careers. A highly respected leader in marketing, public relations and fundraising consulting, Dee served as president of a marketing communications and fundraising company, as well as chief development officer for a multi-state health system.
"Having a background in psychology — the study of mind and behavior — prepared me well, not only for my craft, but for managing people," she said.
Her psychology degree gave her a strong foundation in hands-on learning and research. Later, she earned a master's degree in public relations and communications, with an emphasis on philanthropy, from the University of Northern Iowa.
Dee encourages future and current Iowa State students to "try on a major" through practical experience.
"Doing so will help you focus on what area of the field you gravitate to," she said. "Additionally, get involved on campus. I learned so much by being active in leadership capacities for many student organizations. After graduation, stay involved with ISU. Join the alumni association. Serve on committees. Network. Use the university as a resource when you're looking for a job or considering a career change or if you have challenges on projects you're working on."